There are two types of people that are actively seeking a lighting retrofit. The first would be what I call the conservationist and the second is the economist. Each person has their own reasons for why they are seeking energy efficiency and the end result for each is the same. They both save on natural resources while simultaneously saving ones budget.
The Conservationist
Recognizing the need for a lighting retrofit may be different for the conservationist than it would be for the economist. The conservationist may be more concerned with the age of technology that is found in their facility. Outdated types of lighting can contain hazardous materials within the lamps and every time a lamp burns out you must recycle them to avoid these materials leaking back into our environment. Older technology is prone to having an exorbitant amount of these materials in order to make the lamps work. Plus they usually will have a poor lamp life thus meaning more maintenance is required to safely handle the materials.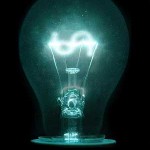 The Economist
The economist may be more interested in the rising costs of energy. To read more on how fast our energy costs have raised read Utility Rates on the Rise Again. It is no secret that when the costs of utilities go up, so does the cost of operating a lighting system. Or the economist may want to keep up on what the Department of Energy is saying about different lighting types. The DOE just released a new list of lamp types that are going to be banned starting next year. If you have any lamps in your facility that have been banned by the DOE, it is safe to say that these types of lamps are energy hogs and you are paying too much to light your facility. To read more on the specifics of the DOE list click here.
Lets talk about how to spot inefficiencies and pinpoint the areas of energy waste in a facility. Lets first talk about lamp types, if some of these terms sound foreign don't worry we'll talk about spotting inefficiencies by building type next. The lamp that is most commonly known as an energy hog is the incandescent lamp. They are found everywhere, in can lights, track lighting, and desktop task lighting. The second most common energy hog is the T12 fluorescent lamp. You can find these in most 8' strip lights and in 2X2 and 2X4 recessed lights. The third lamp type would be any HID lamp, Metal Halide or High Pressure Sodium lamps. These lamps actually are very energy efficient, however they suffer from rapid lumen depreciation, which will significantly reduce the light levels of the lamp and decrease the overall efficiency of the lamp too. These types of lamps can be found in large open areas or most lights located outside of a facility.
Odds are if you own or manage a retail storefront, restaurant, office building, manufacturing plant, parking garage, or a warehouse your facility will be a good candidate for a lighting retrofit.
Are you a conservationist or an economist?
How do you spot inefficiencies with in your organization?
Do you need help recognizing the need for a lighting retrofit? Click here.
Tags: energy audit, energy auditor, Green Energy, Green lighting, greenlightkc, HID, Incandescent, Kansas City, Kansas City Energy Auditor, Kansas City lighting retrofit, lighting desing, lighting efficiency, lighting retrofit, Lower utility costs, manufacturing plant, office building, parking garage, restaurant, retail, T12, warehouse