Here is an article I found that I thought you would be interested in. Lutron just released their smart line of stairwell fixtures. Making use of a wireless occupancy sensor and dimming ballast, you can finally take control of the areas in your building that are constantly lighted. Thus reducing the amount of energy wasted by your building.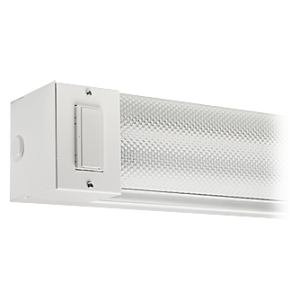 Light control manufacturer Lutron Electronics Co., Inc., is proud to introduce the new Stairwell Retrofit Solution that automatically adjusts light output based on stairwell occupancy.
The new Stairwell Retrofit Solution utilizes a lighting fixture with a Lutron digital dimming ballast preprogrammed to occupied and unoccupied light levels specific to a project's code requirements. The fixture receives a signal from Radio Powr Savr™ occupancy sensors via reliable Lutron Clear Connect™ RF technology. The solution's design features separate fixture and sensor components which allow for the flexibility to determine occupancy sensor quantities, mounting configuration, and placement requirements based on the stairwell design.
Through high-end trim and occupancy sensing, the stairwell retrofit solution provides the opportunity to save over 80% of lighting energy usage. Added benefits include simple installation, flexible grouping of fixtures and sensors, and the opportunity to meet codes and standards (ASHRAE 90.1 2010 and IgCC). (more…)